SayCheeese – The invisible braces from Vienna combine medical expertise, personal care & short treatment times cheaper than expected from €32 per month.*
* Financing example: Correct tooth misalignments with invisible SayCheeese dental splints in 4 months, including ongoing success control and personally responsible SayCheeese dentists, total amount €1,580 without interest for a one-off payment or with 0% financing between 12 and 26 months. Example of instalment payment with a term of 5 years, plus 7.99% per year effective interest rate, total amount to be paid: 1,909.20, monthly rate: €31.82, standard bank creditworthiness criteria provided, subject to interest rate changes and errors.
Fast, non-binding
appointments
Personal
dentists
3D scan, X-ray
& planning
Uncomplicated
instalment payments
Only 4-8
months
Invisible
& removable
Top marks for our dentists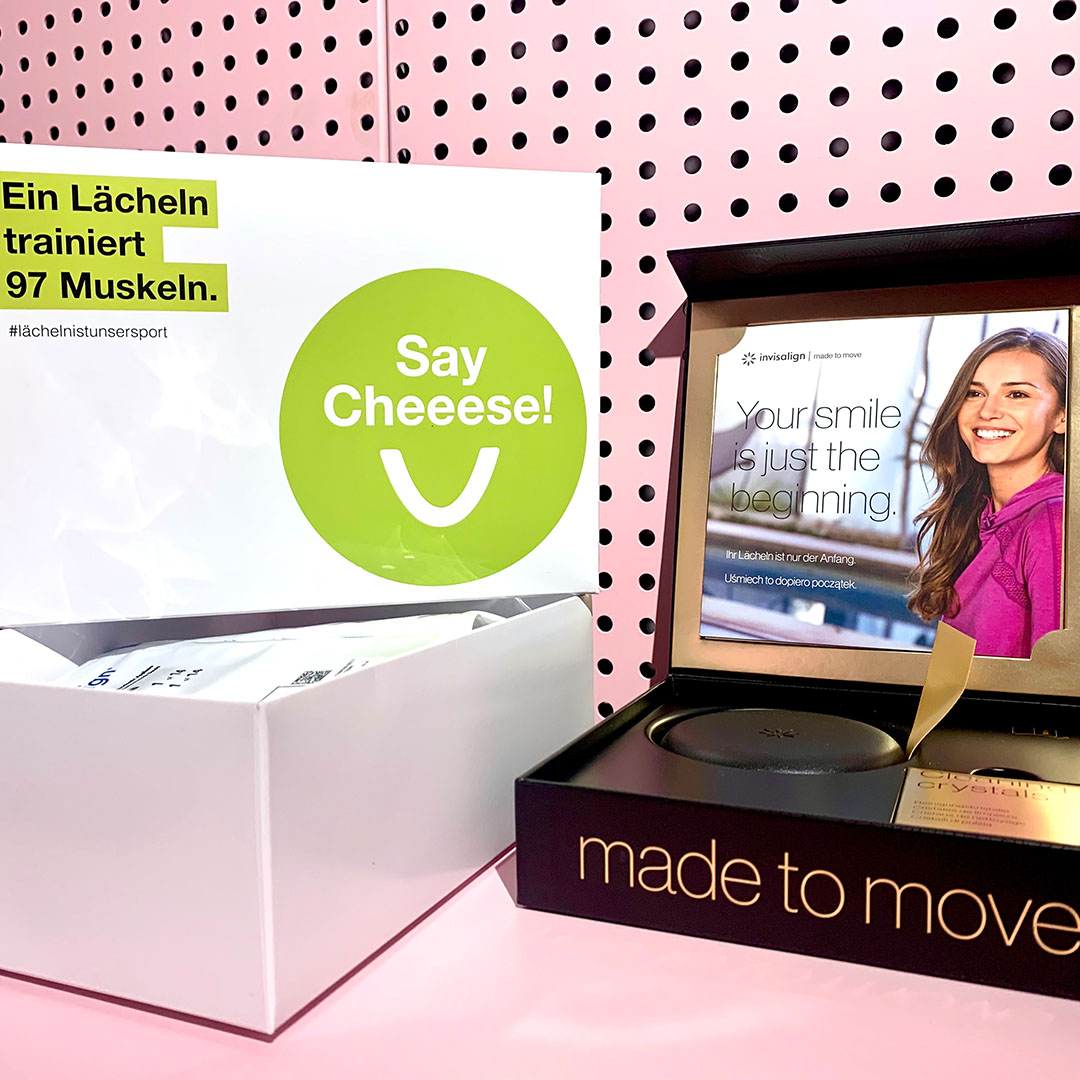 In just 3 steps to the perfect smile
With SayCheeese dental splints, your way to a confident smile is a child's play. How it works, how short your treatment lasts, and more information can be found here.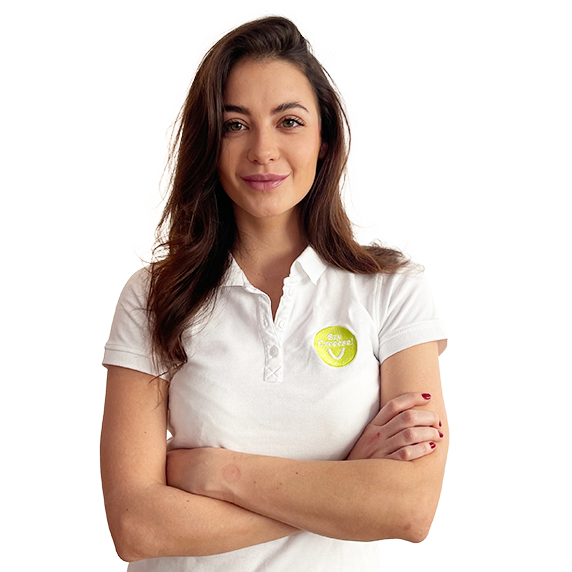 "
At SayCheeese, we work with some of the most advanced technologies in the world. You will see how beautiful your smile will be later even before you start.
Dr. Ina Hingsammer
SayCheeese Dentist
Advantages of the SayCheeese dental splints
At SayCheeese our specialized treatment concept brings expertise together:
Specialist medical expertise from Austria and dental splints from the world market leader.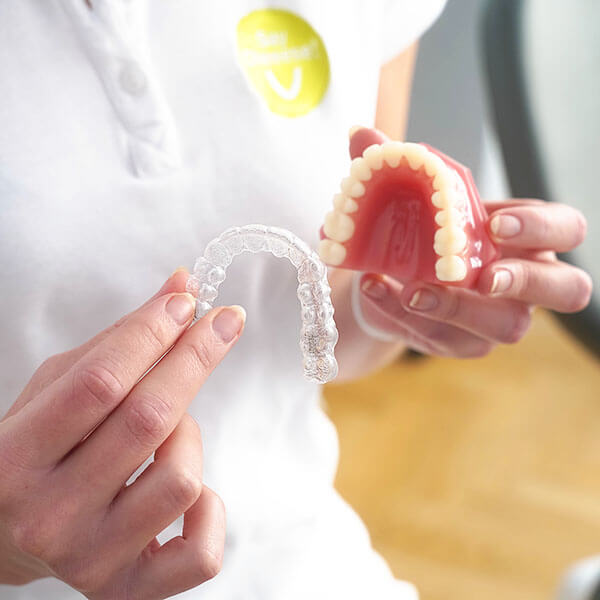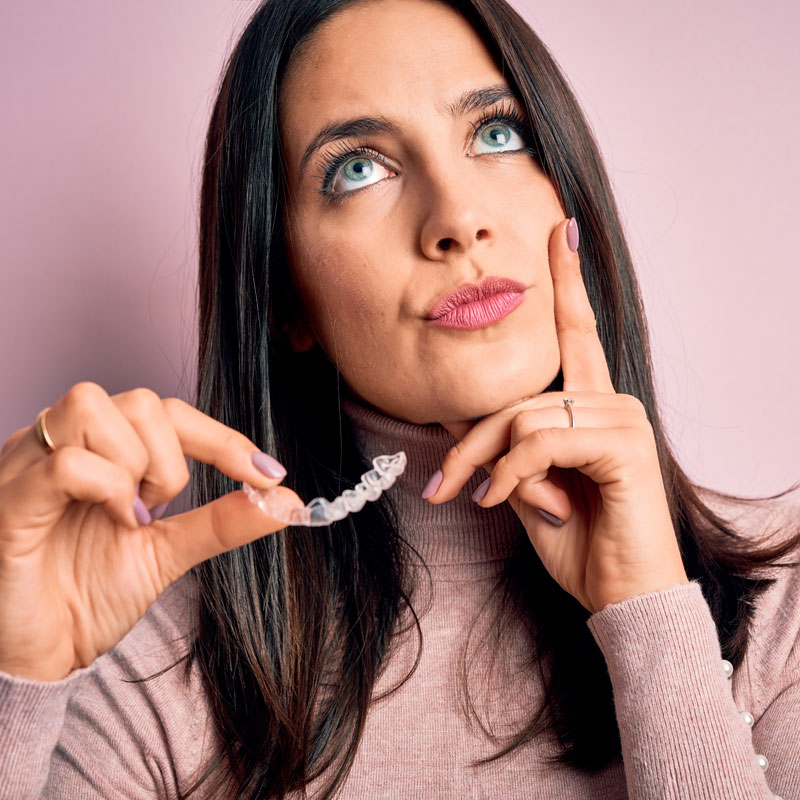 Am I a candiate?
At SayCheeese we can correct a large number of aesthetic tooth misalignments, but not all of them. You can now get a quick initial assessment using our online tool.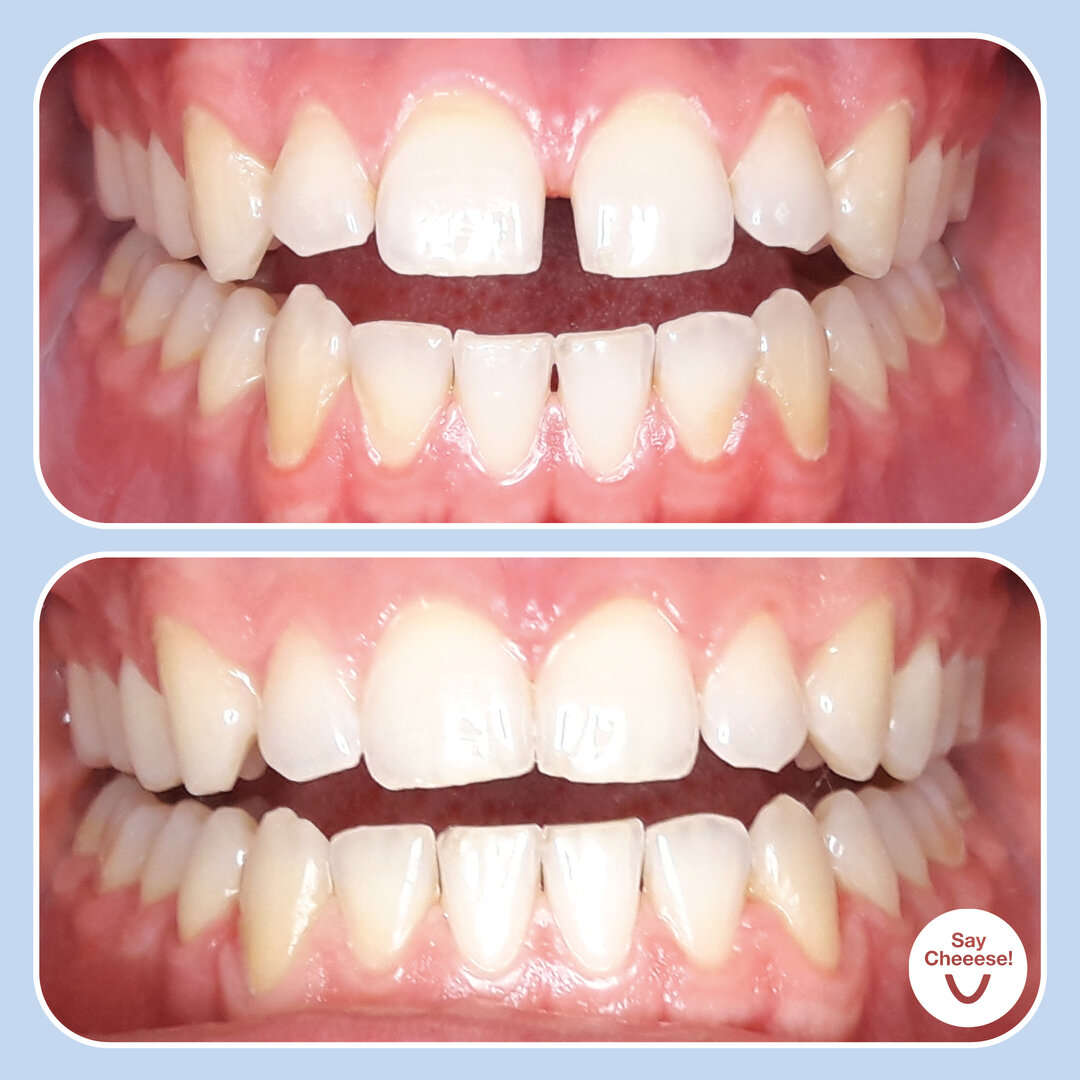 Our SayCheeese Vienna braces bring real results
Already in the consultation you get an impression of the possibilities by means of personal 3D visualization.
About a week later you will receive a detailed plan including pictures and videos of your final result.
Let the before and after photos convince you in advance.
Holiday in Lignano or braces in Vienna?
We say: both. Because your aesthetic dental splint treatment is available from SayCheeese with instalment payments starting at €32 per month*. With a term between 12 & 36 months even at 0% interest.
You can find out everything about our transparent prices here.
* Example 60 months term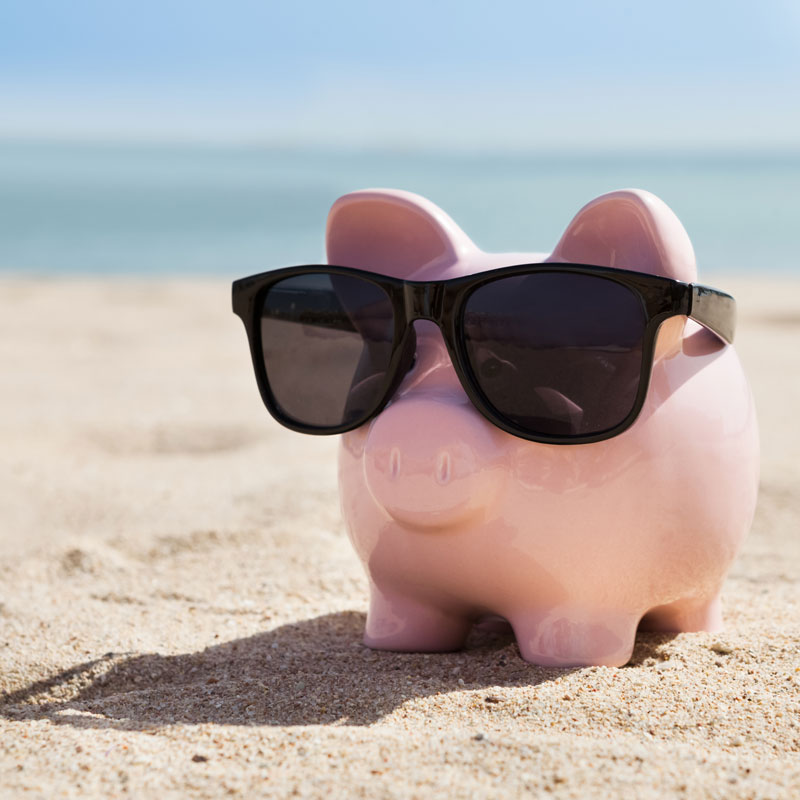 "
Our braces are worn by all ages from students to retirees, because it's never too late to have a beautiful smile and it's never been easier.
Dr. Lara Kaiser
SayCheeese Dentist
Arrange a non-binding consultation appointment including 3D scan, X-ray and expertise
SayCheeese is the real alternative from Vienna, guarantees quick success, short treatment duration (around 4-8 months) and is cheaper than you think with personal, medical expertise!
We are happy to be there for you!
Your question to SayCheeese
You can use the form below to ask us your questions about SayCheeese's invisible splints. Even better is your non-binding consultation appointment, which you can arrange via our online booking service or by calling 01 393 5050.
WhatsApp